IMG Financial Group, Inc.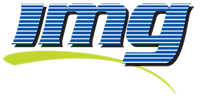 Business Planning can help ensure and extend the success and profitability of your business and protect your hard-earned equity. Your business may be your largest asset and the source of funding for your future goals and plans. A fee-based Business Financial Planning Agreement includes assistance with the following strategies:
Ownership transfer and succession

Ownership contingency

Key person incentive and retention strategies

Executive compensation

Employee benefits

Estate and Legacy Planning

Personal Financial Planning & Wealth Management
We work with business owners to analyze the business's current situation and recommend clear, easy-to-understand financial strategies. We will also work with your tax and legal advisors to make sure that these strategies are appropriate for your situation. Finally, we can help you implement your strategies.

Use the links below to access business planning worksheets from IMG:

Are You Ready for a Business Transition?
Executive Compensation Fact Finder
Business Owners Individual Life Insurance
Valuation Fact Finder



Kate Langthorn, CEPA
808-699-0068
kate.langthorn@imgfinancialgroup.com